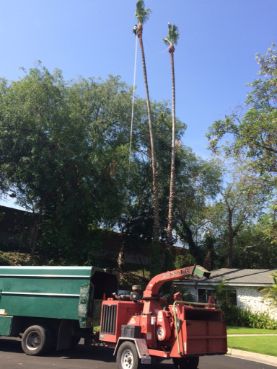 We are pleased that you're interested in the landscape services of Ramirez Landscape. Our owner Fernando Ramirez has been in the industry for more than 30 years. He has familiarized himself with the industry leading practices of lawn irrigation and drainage systems and landscaping and tree service.  As you work with our expert landscapers you will find that we're a different type of tree service and landscape company. The Ramirez Landscape team is made up of 10 experienced landscapers, skilled in garden landscaping, backyard landscaping and irrigation systems.
Ramirez got his first gig with local landscapers 30 years ago, he instantly fell in love with the work, particularly the tree service aspect of the industry. For twelve years, Ramirez worked with the same company, familiarizing himself with the best practices of the industry. This relationship unfortunately ended when Ramirez was laid off due to a lack of work. Rather than letting this set him back, Ramirez saw this as an opportunity. He knew he could do better. Ramirez took his landscaping services expertise and founded Ramirez Landscape, pledging to offer industry leading practices in drainage systems and landscape practices.
Fourteen years later, we have earned a reputation as Fallbrook, CA's favored lawn irrigation and landscape services. During this time, Ramirez earned his certification as an arborist, we have become a BBB Accredited business. In addition we possess Commercial Vehicle Licenses and our Contractor License. If you're interested in getting new drainage pipes, or need scheduled landscape services, we have the manpower and tools to help!
We are committed to developing your dream landscape, this goal is achieved through superior tree service, and developing self-sustaining solutions like irrigation systems. If you're interested in more information, please feel free to browse our services page. We are also available during our hours of operation, check out our contact page to find out the best ways to reach us!